June Melby and Her Future Enemies - cd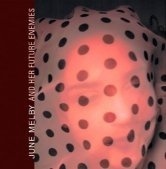 This is a full-length cd of June's poem-songs (half sung, half spoken) recorded in Los Angeles with a full band. This studio recording features original music played by guitar, drums, bass, and more.
12 Tracks including:
Dust
Ants
Space
Bonking Sound
Pirate
In Soup
Island

Buy yourself a copy, or download at cdbaby.